Pulsen – DB2 Migration from Mainframe to Power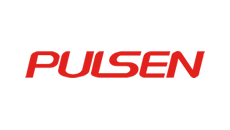 Pulsen Retail have successfully migrated their critical DB2 applications from the mainframe to Power servers with the help of Triton Consulting.
Background – Pulsen Retail
Pulsen, a premier Swedish IT solution provider, has been working with expansive trading companies since its inception in 1964. Working with the Nordic region's largest e-commerce companies, Pulsen Retail helps organisations to handle hundreds of thousands of orders from consumers in 20 different countries. Their Harmoney service, a scalable solution for omnichannel and unified commerce, helps their customers manage physical stores, online stores, warehouses, purchasing, logistics and payment systems in the same system.
Objectives for the Migration Project
Pulsen Retail had been running their DB2 infrastructure for many years on z/Linux on the mainframe. For business and costs reasons the decision was made to move to Linux on Power servers. This resulted in Pulsen Retail embarking on a major project to migrate their DB2 infrastructure from z/Linux to Power Linux in a tight stipulated timescale. The project also covered an upgrade from DB2 9.7 to DB2 11.1.
The overall objective was to have as seamless a transition as possible, to minimise downtime to business-critical services during the move and to reduce impact to customers once the application had been re-platformed. In addition, it was hoped that the move to a different technology platform, than currently being used, would deliver similar if not better transaction throughput. Furthermore, taking into account the expiry of license date on the mainframe, the project had a hard deadline for completion.
Realizing the project was quite substantial and timescales aggressive, Filip Ruhdensjö, DBA Pulsen Retail reached out to Iqbal Goralwalla, Head of Distributed Data at Triton Consulting to discuss how Triton could partner with Pulsen and help achieve the project completion target date. Triton Consulting were asked to help scope the tasks and timescales for the database move, and subsequently were engaged as part of the Pulsen project team to help deliver the DB2 migration and upgrade. Pulsen Retail decided to utilise Triton's Consultancy on Demand (CoD) service for this project and also signed up to Triton's signature 24×7 RemoteDBA service for continued support after the re-platforming project.
The Project
The migration, from planning to delivery of the working service on the Power servers, took some 3-4 months from the initial scoping to final checking and housekeeping on the working Power systems.
Objectives – first step was to understand the objective Pulsen had for the migration. The primary objective was to complete migration before licence renewal for mainframe. The drivers and timescales. Were these achievable?
Planning – then into more detail. What applications and data needed moving. The source and target systems. Personnel in Sweden and the UK involved in the preparation, testing and migration. What needed doing when?
23 initial migrations of QA databases, 3 of TEST databases, 18 test-runs of production databases
Migration of 14 PROD databases (12 environments)
36 repeated migrations (data load) of QA databases
DBI Tools installation & configuration on 5 QA and 12 PROD environments
Installation of a new PROD environment (P43)
Preparation – detailed preparation and testing. Devising the best method of transferring the data with minimal down time for the application. Testing the options for data transfer approach and then stress testing to guarantee success on the move days plus estimated times for the stages of the move.
Execution – then to the actual migrations which were phased over several weeks with QA databases moved over the weekdays. Production databases were moved over weekends. The various close down, migration and setup tasks running from Friday evening until Sunday evening. An intense period of 48-hour non-stop activity over several weekends.
Result
The migration project was a success and completed ahead of time. Applications and the DB2 databases were live and running and initial feedback from Pulsen customers showed the new platform to be delivering improved service levels.
The overall objectives of moving out of the mainframe, little impact on Users and IT staff, running on later technology, reducing the costs – were all met. A successful project.
TESTIMONIALS