Greenpeace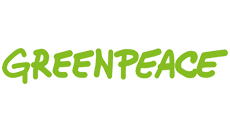 Greenpeace Nordic are part of the worldwide environmental organisation, Greenpeace. With offices in Sweden, Finland, Denmark and Norway Greenpeace Nordic have 150,000 supporters across the region.
The Challenge
Keeping the IT infrastructure available and efficient is a tough challenge. Greenpeace Nordic needed to gain some extra support for the management and maintenance of their critical DB2 database.
The Solution
The best solution for Greenpeace Nordic was to take out Triton's Consultancy on Demand package. This allowed them to purchase a bundle of consultancy hours, meaning that whenever they experienced an issue or needed some advice Triton would be on hand to help.
What work was carried out under Consultancy on Demand?
Initially, Triton carried out a database health check to uncover any underlying issues with the database set-up.
Under the Consultancy on Demand contract Triton has worked on a number of issues for Greenpeace Nordic, including:
Back-up and recovery
Housekeeping including REORG of tables and indexes
Performance issues including slow running SQL queries
Migration from DB2 V8 32-bit to DB2 V8 64-bit
In the near future Greenpeace Nordic will be moving to the latest version, using hours from their Consultancy on Demand contract.
The Results
With Consultancy on Demand, Greenpeace Nordic has been able to benefit from expert DB2 consultancy at affordable rates, when they most require it. This is a flexible way for them to bring in extra expertise on a short-term basis. The Consultancy on Demand contract lasts for 12 months and more hours can be purchased as necessary.
Geography is no boundary
By using Triton's secure, remote connectivity we can work on issues that Greenpeace Nordic are experiencing in Stockholm, Denmark or any of their other offices from our Managed Services centre in the UK.
TESTIMONIALS