Vision Express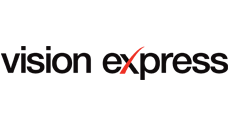 Vision Express is part of Europe's largest optical retail group GrandVision.  Opening its first store in 1988 in Metrocentre in Gateshead, Vision Express has more than 390 stores nationwide and continues to maintain its position as one of the leading and most trusted opticians in the UK and Ireland.
The Challenge
Like most organisations today Vision Express relies on IT and its marketing database to help maintain quality of service to its customers and grow its customer base. Historically the database had been run on an Informix platform. The service had grown and developed to the point where Vision Express took the decision to migrate to IBM's Db2 platform using BLU technology – the objective to provide a platform for the future and increased performance.
With little in-house Db2 knowledge Vision Express were looking for a partner to help underpin the day-day availability of the service, plus help in the development and tuning of the system to deliver to the objective of significantly improved performance over the old platform.
The Solution
Vision Express chose a combination of Triton Consulting's Remote DBA service to monitor system availability, to respond and fix problems with the production and development services, plus Consultancy on Demand to enable them to call-off experienced Db2 consultants as needed to help in designing, tailoring, and tuning the service.
The Vision Express solution uses Db2 AESE V10.5 and hosts both conventional row-based objects (for transactional data) and column-based (for BI) in discrete databases. This allows the optimal features of both OLTP and OLAP in Db2 to be exploited, with large-scale data ETL manipulation providing up-to-date analytical data for the Business Intelligence users. Triton have established minimally invasive housekeeping routines, where applicable, and have written bespoke dynamically generated scripts to maintain user access, ALIAS and NICKNAME generation. Vision Express have also implemented the DBI© performance monitoring tools, enabling both historical and real-time investigation of performance bottlenecks and other critical issues.
TESTIMONIALS