Migration Update Support
Software upgrade support and implementation services both for the DB2 for z/OS and DB2 for LUW platforms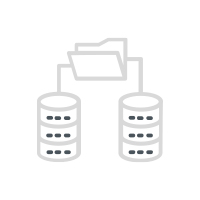 Migrating to new software versions or implementing a complete software change can be a daunting prospect. Our specialist DB2 skills mean that we can assist with any DB2 upgrade and migration projects.
Database version upgrade challenges
Skills
Each new version has new features and enhancements. DBAs need to have access to training to ensure they can effectively work with upgraded features.
Availability
Business critical databases need to be available 24/7 and the risk of downtime must be carefully managed during any version migration project.
Time
Migration projects can often take longer than anticipated and use up valuable DBA resources.
---
Database migration
Triton provides software upgrade support and implementation services both for the DB2 for z/OS and DB2 for LUW platforms. Our extensive experience with DB2 means you can place your migration project in safe hands and let Triton guide you through the often complex version upgrade path.
Customers can choose from a range of services including:
Pre-migration healthcheck
One day session is intended to form a key part of the migration planning process and will deliver a comprehensive assessment of the client's readiness to migrate. In addition, the report will also highlight any advance actions required to allow the client to exploit new features as quickly as possible after the migration has taken place.
New version education
Triton offers comprehensive training for DB2 for z/OS and DB2 for LUW version transitions providing DBAs with all of the information needed to quickly exploit new features.
Migration service
Tailored to meet your exact requirements. If your in-house team is going to be performing the migration we can provide advice and guidance. Alternatively, our expert DB2 Consultants can provide a complete installation, configuration and migration service.
Migration seminar
One day session is designed for those who will be directly responsible for undertaking migration if this is to be done in-house. It contains a wealth of practical guidance on performing the migration, including common installation problems and how to avoid them.
New version exploitation service
This is delivered after all DB2 subsystems have been successfully migrated to the new version and aim to assist the client in exploiting the new features as quickly as possible. Again, the services can vary from background advice and guidance to full site implementation support by Triton consultants.

Consultancy on Demand
Designed for clients who need varying levels of consultancy during the year