Db2 Post-Assessment Services
You have some urgent recommendations from IBM, but do you have the ability to implement them quickly and safely?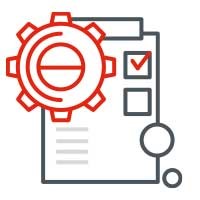 Many enterprise customers running mission-critical Db2 for z/OS applications regularly engage IBM's Db2 SWAT team to run availability/resilience reviews (often referred to as "360⁰ Reviews"). The recommendations from these studies are invaluable and can often cover one or more several high impact / high priority areas, but it can be a struggle to make the right people available to implement them in a safe and timely manner.
Triton's Db2 Post-Assessment Services can plug this resourcing gap. We can provide highly experienced consultants, who are intimately familiar with IBM's best practices, to quickly, safely and efficiently implement critical IBM recommendations and address key availability exposures before they result in real downtime.
Why Choose Triton?
Triton's Post-Assessment Services will help to improve the time-to-value for your IBM review investment. Using Triton's team of highly respected Db2 experts (which include former members of the IBM Db2 SWAT team), the key service risks highlighted by the IBM review can be mitigated quickly, and with minimal operational risk.
Use of external experts also prevents the issues that many customers encounter with having to pull their most senior/experienced Db2 technicians away from their vital day-to-day responsibilities. The implementation services will be tightly focused on your most critical IBM recommendations, with an emphasis on skills transfer to local technical staff as required.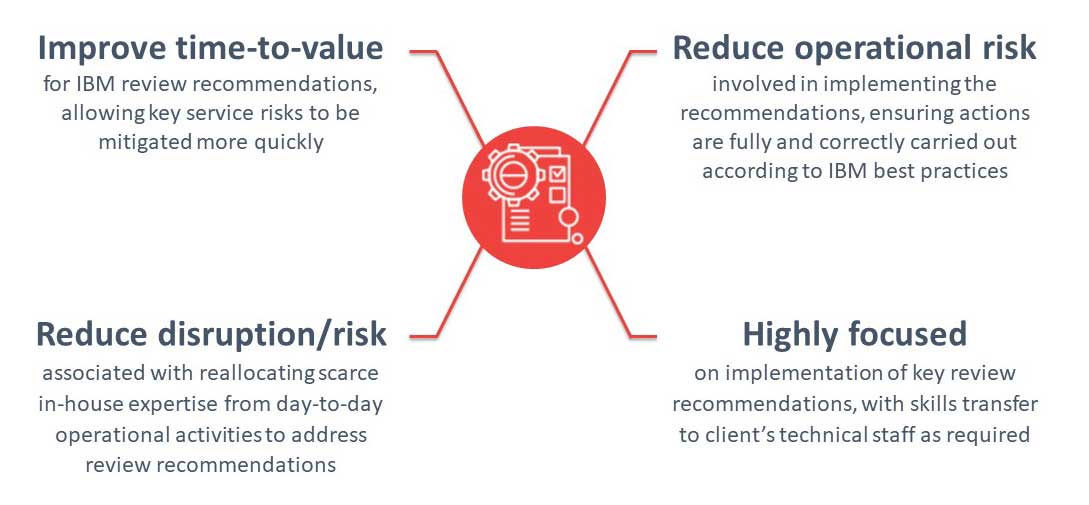 Take the next step
| | |
| --- | --- |
| | If you're one of the many customers who have yet to address key IBM recommendations that could impact your mission-critical applications, please contact us today to find out how we can help. |