Mainframe Infrastructure Review
Identify areas of improvement within existing mainframe policies, procedures & tooling to reduce costs and enable quicker application development and deployment.
The policies, procedures and tooling used to manage IBM mainframe sites have typically evolved over several decades, and may no longer reflect industry best practices.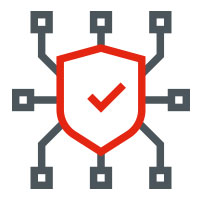 Important new features in key middleware components such as Db2 and CICS may not have been exploited, leaving significant potential for cost reduction, performance improvement or productivity increases untapped. Duplication of ISV tool functionality or a lack of adequate focus on software licencing may be wasting millions.
What is a Mainframe Infrastructure Review?
Triton's Mainframe Infrastructure Review consists of a comprehensive evaluation of a client's System Z environment and internal processes and procedures. From hardware management and software licencing to configuration management, IT security and application development processes, the review will highlight specific areas to decrease costs, improve effectiveness, reduce development time and allow the IT teams to provide a better and more agile service for the business.
Get Started
| | |
| --- | --- |
| | To find out more about Triton's Mainframe Infrastructure Review and how it could help your business, get in touch. We'll be happy to talk through your needs and submit a brief proposal. |

Mainframe Cost Management
Take control of your mainframe workloads to reduce software licence costs and improve performance

Mainframe Disaster Recovery
An evaluation of your mainframe data recovery capabilities and highlighting potential areas of concern