Holiday Extras Speeds transactions 100 percent and grows its business with DB2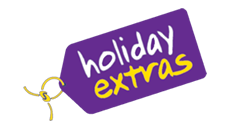 While many travel companies have watched revenues drop during the economic crisis, U.K.-based Holiday Extras has seen just the opposite.
"We've grown our direct business despite the fact that outbound consumer travel has decreased by 10 percent in the U.K.," says Nilan Peiris, chief marketing technology officer of Holiday Extras. Peiris manages the company's Internet-based services.
What is the key to this success? According to Peiris, it's the company's ability to "effectively match travel services to customers and target the most profitable segments of the business."
Holiday Extras was launched in 1983 when entrepreneur Gerry Pack noticed that there was no easy way for leisure travelers to book a night at an airport hotel. Prices at airport hotels were typically set for business travelers and were often higher than most consumers wanted to pay. Since then, the company has expanded to become the U.K. market leader for travel add-ons with airport hotels, airport parking, airport lounges, rail and coach services, and holiday insurance as its core offerings.
"More than 3 million customers visit our websites every year, and our goal is to make the travel experience hassle free," says Peiris. "For example, if you're going to Geneva for two weeks, with an early flight, we might recommend an airport hotel and parking along with travel insurance. If you're just going for a weekend, we might suggest 'Meet and Greet' airport parking instead."
IBM DB2 provides scalability for business growth
To understand what travel services consumers need as they book their trips and where to focus its marketing dollars, Holiday Extras requires the ability to quickly and effectively mine its data.
"We constantly look at how to slice the data to gain insight that drives action," says Peiris. "For example, we run our own paid search algorithm that shows when a customer is clicking on different travel ads, which ads should get the recognition for the booking, and how much we should invest in each ad to drive profitable growth. We've also built a tool that helps segment organic searches into different groups so we can see which we should invest in. For email, the team constantly compares new email approaches with top-responders to identify the best performing emails."
IBM® DB2® database software, running on SUSE Linux, provides a crucial role in the reporting and storing of data to support these business activities. Holiday Extras uses DB2 for both its transactional database and its data warehouse. Queries against DB2 comparing consumers' travel selections year-over-year—including where they go, what they do and what travel services they use—can be run in under three minutes.
About 1.2 terabytes of raw data is stored across three "data stores" including:
A web data store that captures every single click and search that consumers execute across the more than 200 travel websites the company runs
A customer data store that provides a comprehensive history of every click, travel review, letter and transaction for each customer
The transactional data store that processes more than 3 million travel bookings each year
"Holiday Extras implemented DB2 many years ago and we haven't moved from that decision because it is absolutely fit-for-purpose," says Peiris. "DB2 has a low cost of ownership and scales well with our business."
DB2 is supported by only one full-time and one part-time DBA, enabling staff to spend its time on how to best leverage the data. For example, Philip Carrington, a senior database administrator (DBA) with Holiday Extras, recently was able to optimize the company's email lists, based on what travel services customers buy and when, to help improve its database of customer mailing lists.
"I need to make sure that our databases run every day," says Carrington. "But because DB2 is so stable and maintenance is so easy, it gives me time to find out what our users need and what I can do with the data."
"Phil [Carrington] actively looks at our data and is regularly advising us on opportunities," says Peiris. "If your DBA can look at the data, spot opportunities, and then take action, you can be agile in a way most people only dream of."
Carrington adds, "DB2 autonomic features, such as self-tuning and design advisor capabilities have helped us reduce database management time and costs. There is more time to focus on providing insight on the data because once the autonomic features are set, they basically take care of the database management tasks."
To help simplify database development and administration even further, Carrington is currently moving to IBM Data Studio 3.1.
Data compression provides 100 percent performance boost
Reducing total cost of ownership for IT continues to be a goal across businesses today, and Holiday Extras is no exception. Recently, Holiday Extras turned to IBM Business Partner Triton Consulting to help virtualize its IT infrastructure and upgrade to DB2 9.7. Triton Consulting has worked with Holiday Extras for over four years and is a leading provider of information management experts in the U.K. in the field of DB2 consultancy, database and information management.
"Our partnership with Triton is valuable in a number of ways," says Carrington. "For example, they provide remote DBA support over the weekends so we can make sure someone is always on call. Triton provides an exemplary DB2 technical staff, experienced in working with many customers. They bring that knowledge into our discussions, and we have learned so much from them over the years."
The move to DB2 9.7 made it possible to take advantage of IBM's data compression and storage optimization capabilities, reducing the company's database to one-sixth its original size. These capabilities are helping reduce disk space and storage infrastructure requirements, while boosting performance.
"With DB2 storage compression, queries are, on average, twice as fast; we're now processing 2 million rows a day of customer data in just 30 minutes, and we've vastly improved our batch times," says Carrington. "Before batch jobs didn't finish before 10:00 a.m. Now they're finished before 5:00 a.m.—a 100 percent improvement."
According to Carrington, this significant improvement was gained with little effort. "It's very easy to do," says Carrington. "You start seeing the benefits straight away and you can continue to improve your compression over time as well."
TESTIMONIALS