DataOps
Are you drowning in data? Or are you not even sure what data you have? Tame your data streams and use them to generate more business value with our DataOps services.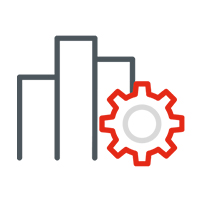 What is DataOps?
Data is power. But if you lose your grip on it, you can waste time trying to work out what data you have where, who's using it for what purpose and even whether it's accurate.
DataOps gets your data under control. It's all about creating an overarching strategy for efficiently managing, sharing and generating value from data throughout your business.
Applying techniques from the world of DevOps such as collaboration, automation, and virtualisation increases the speed of data pipeline development, whilst keeping costs under control.
Adding the best of data engineering with governance, data democratisation, and a focus on quality ensures everyone knows what data you have, how it's managed and what they can do with it – with confidence in the accuracy of that data.
With DataOps you have a harmonised approach to data that everyone can use.  So your whole organisation benefits from data – not just scattered people and teams.
Overall, DataOps lets you get the most from your data and harness its power to drive positive change. Insights from your data support new ideas as they're developed and put into production, ultimately creating more value for your organisation.
Why use DataOps?
Eliminate data silos within organisations and make data available where it is needed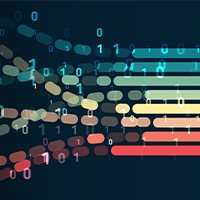 Improve and monitor the quality of your data so you can be confident in the generated insights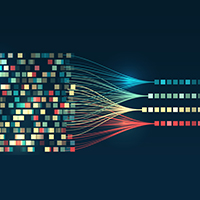 Implement governance and control to meet regulatory requirements and avoid your data lake becoming a data swamp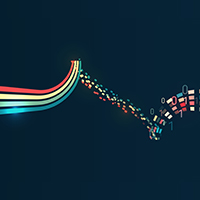 Enable rapid development and a fast, safe, route to live to take advantage of new data insights before your competitors
How we can help
Triton's DataOps service is the all-in-one answer to your data problems. Whatever data you have now, and however you're using it, we'll help you make the leap from chaos to control.
Whatever stage of the journey your business is at, we can design and build the infrastructure that will allow your data scientists, business intelligence professionals and reporting specialists to get more value from data.
We work with your data professionals to give you the tools and processes you need to reap the rewards of a DataOps approach to handling your data. Triton consultants are skilled across a wide range of open-source, commercial and cloud based databases, data engineering and visualisation tools so you can be sure the solution will fit the requirement, rather than trying to fit the requirement to a solution.
Every organisation is different, so we believe it is important to ensure a DataOps solution is tailored to the individual requirements, to achieve that our service breaks down into two phases:
DataOps Phases:
Organisations who are new or struggling with DataOps may want to take advantage of our DataOps Review offering to understand the possibilities, and how they can achieve them prior to starting an implementation project.
We analyse where you are now, where you want to be and how to get there, and then provide a report on next steps and the benefits you could get from DataOps.
For organisations who are confident in their requirements, we offer a DataOps Consultancy service which provides skilled consultants able to cover any requirement, from architecture and project management to technical implementation and training.
We help you get the right people, processes, and tools in place to create more value from your data by making data available quickly, safely and cost-effectively.
Throughout the process, we'll work with technical and non-technical team members at every level, to make sure everyone understands how DataOps will help and plays their part in making it happen.
Take the first step
| | |
| --- | --- |
| | To learn more about DataOps and how it could help your business, get in touch. We'll be happy to talk through your needs and submit a brief proposal. |