Mainframe Cost Management
Db2 and database tuning for z/OS to reduce CPU consumption and lower costs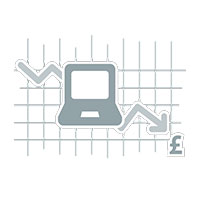 Take control of your mainframe workloads to reduce software licence costs and improve performance.
You could be paying too much for your software licences. Mainframe software charges are usually based on peak CPU usage: your peak workload in a given month determines what you pay for. This means that just one workload spike could push your costs up significantly.
---
Regain control of your software charges
Triton Consulting can help you to regain control of your software charges by running an audit of your current environment and identifying practical opportunities for ongoing cost reduction.
Achieve up to 20% cost savings
Initial Analysis
Typically customers can reduce their peak CPU charges by a minimum of 3% with no performance impacts whatsoever and many customers can reduce their peak by 5% from this initial analysis.
Further Cost Optimisation
The majority of mainframe users have significant potential for further reducing resource consumption (and therefore costs) through management and performance tuning of key workloads. This is especially true for those with older applications that haven't been actively maintained for a while or who have lost some of their deep middleware skills through retirement or redundancy.
By managing and tuning these workloads, ongoing software costs can be reduced and mainframe upgrades potentially deferred. In addition, application performance will be usually be enhanced and overall Total Cost of Ownership (TCO) for the mainframe platform reduced.
Our unique Mainframe Cost Management service will identify potential mainframe workload management improvements and could immediately reduce your IT spend.
The Mainframe Cost Management service covers three key phases:
The first step is for Triton to gather initial environment data and analyse overall workloads to identify the major resource users within your system. From this we can provide a report which shows what drives your monthly licence charges, together with specific short-term cost reduction recommendations for reducing MSU charges based on LPAR management and defined capacity. The report will also form the baseline for any subsequent reductions achieved in later phases. Customers will typically benefit from 3-5% savings from phase 1.
Based on the outputs of the report above, more detailed analysis will be conducted on the workload running during the specific 4-hour rolling peak periods responsible for setting MLC costs. The analysis will break down and identify the specific workloads (CICS, Db2, IMS etc) active during the peak periods and provide an indication of the potential scope for further MSU reduction through additional tuning activities. Recommendations will be provided to further drive down MLC costs though targeted workload placement, typically yielding further MLC cost savings of 5-10%.
If the Peak Workload Analysis Report identifies significant potential for tuning one or more specific workloads during the identified peak periods, this phase will undertake the tuning and optimisation activities necessary to further reduce MSU usage/cost relative to the original baseline.