Domestic & General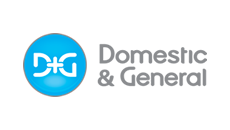 Domestic and General Choose Triton Consulting for Db2 Development and Expertise
Triton Consulting is proud to announce that we have been providing Db2 database consultancy and support to the UK's leading specialist warranty provider, Domestic & General.
Domestic & General are engaged in a major project to manage customer and warranty data, and to conduct a large Master Data Management exercise, enabling very rapid and accurate focus on future customer needs as well as historical information.
Triton has enabled D&G to gain access to skilled and experienced Db2 resource when they need extra support and technical expertise on an on-demand basis. Specifically we have been involved in producing performant Db2 / XML Procedures to manage data, as well as providing a surge capability for the projects' more general DBA workload.
TESTIMONIALS