2019
Gareth Copplestone-Jones Appointed To Strengthen Triton Team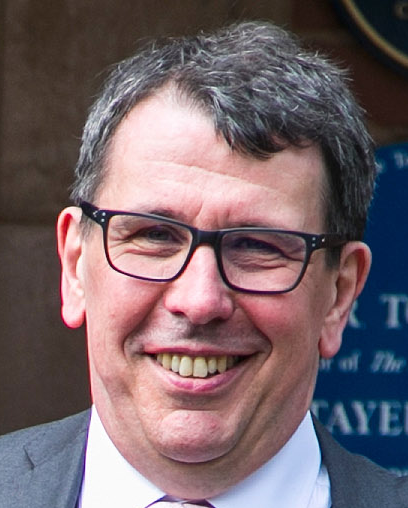 Triton Consulting, experts in Hybrid Data Management and Digital Transformation are delighted to announce the appointment of Gareth Copplestone-Jones. Gareth brings a wealth of experience and technical knowledge to the company and will join the Triton team as Principal Consultant.
Gareth, a very well-respected IBM DB2 specialist has been in the technology industry since 1985. During his time at IBM Gareth gained over 20 years of experience with DB2, most recently as part of the DB2 for z/OS SWAT team where he worked for 13 years.
Gareth's primary skills include DB2 for z/OS consulting, migration support, programming and performance tuning in both retail and business environments. Additional responsibilities included liaising with the DB2 for z/OS development laboratory to provide maintenance, feature and recovery recommendations. Gareth has also served as a DB2 systems programmer and DBA in a variety of companies including HSBC, Ahold and SNCF.
Julian Stuhler, Director and Head of Solutions Delivery at Triton Consulting confirmed the appointment as part of an on-going expansion that has seen Triton's technical team grow significantly over the past 12 months. "I am delighted to welcome Gareth to the team and we are thrilled to have someone of his calibre join us. Gareth is very well-respected in IBM and throughout the DB2 world and his deep DB2 skills will be invaluable to Triton at this extremely busy time."
Speaking of the appointment Gareth Copplestone-Jones, Principal Consultant says "It's a privilege to join Triton Consulting and be part of an organisation that is internationally recognised for its DB2 expertise. Triton's passion for delivering high quality services is clear to see and I am really excited about joining Triton and helping to expand their range of technical offerings."
About Triton Consulting
Triton Consulting are experts in Hybrid Data Management and Digital Transformation. The company's team of consultants represent some of the most highly experienced and qualified in the industry, and are able to advise on a range of Data Management solutions including DB2 for z/OS, DB2 for LUW plus data related infrastructure and transformation services.
As well as expert consultancy in all areas of DB2, Triton Consulting also cover a wider spectrum of high-level consultancy including senior project management, technical planning, technical architecture, performance tuning and systems programming.
Triton Consulting has been providing DB2 consultancy services for over 23 years. Triton are internationally recognised for their DB2 expertise with two IBM Gold Consultants and four IBM Champions. Find out more about Triton www.triton.co.uk
«
Previous
|
Next
»