Mainframe Disaster Recovery Review
IBM's System Z mainframes are famed for their high availability characteristics, but some events can result in significant application outages within even the most resilient setup.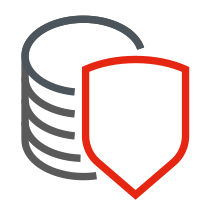 From widespread natural disasters such as floods and earthquakes to less immediately obvious issues such as logical data corruption or deliberate data sabotage, it is essential for mainframe customers to put in place solid processes and procedures for recovering critical business data in the event of a true disaster.
Triton's Disaster Recovery Review service will evaluate your mainframe data recovery capabilities, comparing them against industry best practice and highlighting potential areas of concern. The business requirements for data recovery will be validated and compared against actual recovery capabilities, technical recovery and coordination processes will be reviewed and a comprehensive report will be provided to detail specific opportunities for improvement.
Studies consistently show that the vast majority of businesses will never reopen following a significant data disaster event: are you confident that your business could survive?

Mainframe Cost Management
Take control of your mainframe workloads to reduce software licence costs and improve performance

Mainframe Infrastructure Review
A comprehensive evaluation of a customer's System Z environment and internal processes and procedures