Consultancy on Demand
Triton's Consultancy on Demand service is designed for clients who need varying levels of DB2 support and consultancy during the year.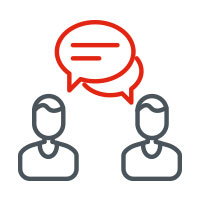 Ensuring your information management systems are properly maintained whilst keeping within tight budgets can be a real challenge. This is especially so when workload levels vary throughout the year.
How does Consultancy on Demand work?
Consultancy on Demand offers a flexible hourly support plan that provides you with rapid access to Triton's team of DB2 experts.
You purchase a block of 20, 50 or 100+ hours. Support hours can be used in a number of different ways from DB2 training courses, consultancy, development work or to provide specific skills where they are lacking in the team.
You can call off hours as and when you need them and clients can "top up" hours by purchasing an additional support pack at any time.
---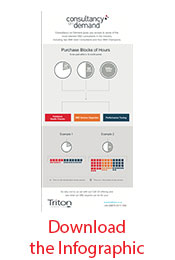 Key features:
Resources available quickly when you need them
In-depth DB2 expertise
Consultants who can understand your request and respond effectively
You only pay for the time you use
IBM DB2 platforms supported
DB2 for Linux, Unix and Windows
DB2 for z/OS