Why DB2 pureScale?
DB2 pureScale reduces the risk and cost of business growth by providing unlimited capacity, continuous availability and application transparency.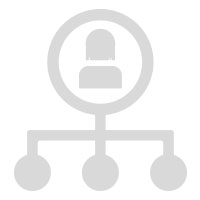 Business hours are never over in a globalized world meaning that even a small gap in availability can cost millions in lost revenue and customer confidence. With this growing need for availability, IT leaders are faced with having to create and support a robust and scalable infrastructure. This is combined with the need to keep costs under control.
DB2 pureScale technology is based on the IBM System z data sharing architecture that businesses worldwide trust for their most critical systems.
With DB2 pureScale technology it is possible to keep your critical systems available 24/7, during both planned and unplanned outages. This is combined with highly flexible scalability which allows capacity to be added on demand. This in turn benefits the bottom line by reducing wastage – you only pay for the capacity you use.
---
Continuous Availability
For unplanned outages, DB2 pureScale enables you to recover instantly. When one or more members fail, the workload balancer automatically recognizes which members are available, sending new transactions to the surviving members without interruption to your application. The remaining members in the cluster have uninterrupted access to the data, while in-flight transactions are recovered promptly. For planned outages, DB2 pureScale technology provides zero down time. You can do rolling maintenance across your cluster, with transparency to the application and no interruption to your business.
---
Unlimited Capacity
With DB2 pureScale technology, you can grow and shrink your cluster on demand, as your business needs grow or subside thereby avoiding the costs of over provisioning. Capacity can be increased on-demand by simply adding new members to the instance.
---
Application Transparency
With DB2 pureScale you don't need to change your application code and you can grow your application to meet the most demanding business requirements. This flexibility means quick deployment and low stress for all of IT. Your developers don't even need to know if more nodes are being added!

Find out how DB2 pureScale can help you reduce downtime IT costs and bring high availability to critical business applications