Database Health Check
Maximise system performance whilst minimising resource consumption with a Triton Database Health Check.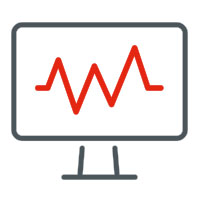 As IBM continues to dramatically enhance the features and capabilities of each new version release of Db2 for z/OS and Db2 for LUW, many customers face the challenges of:
Remaining up to date with best practice
Recognising the benefits of Db2
Ever growing hardware & software costs
Increased demands for resilience and 24/7 operations
Pressure to reduce resource consumption
---
Database Performance Management – The Solution
Triton's Database Health Check aims to address these challenges by providing a comprehensive, structured review of the customer's Db2 environment to highlight potential areas for improvement. A detailed technical report will be delivered, by one of our expert consultants, identifying opportunities to reduce costs and increase efficiency and maximise uptime of your database.
Triton's Database Health Check includes numerous individual checks that cover:
Performance Monitoring
Backup & Recovery
Logging Configuration
Bufferpool Configuration
Database Server Capacity
Database Software Updates/Fixpaks
Instance & Database Configuration
Housekeeping
Ideally, the database health check process will be repeated on a regular basis in order to quickly identify any new issues and ensure that customer's environment remains in good health.

Consultancy on Demand
Designed for clients who
need varying levels
of consultancy during the year
RemoteDBA
Stable, secure management for all components of a client's Db2 infrastructure