Consultancy
DB2 Consultancy from some of the most experienced database consultants in the business.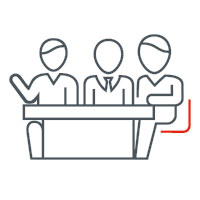 Knowing where to go for the best database consultancy and support is a key challenge for many organisations. Technologies are constantly being updated and it is increasingly difficult for busy IT departments to keep up to date.
Triton Consulting have been providing a range of IT and DB2 consultancy services for over 23 years and throughout that time our team of DB2 consultants have been working with IBM Information Management solutions. We provide IT services including DB2 LUW, DB2 z/OS, DB2 Database Availability, DB2 pureScale, DB2 version upgrade and migration and DB2 tuning.

Consultancy on Demand
Designed for clients who need varying levels of consultancy during the year