Db2 and SAP Core Banking
IBM Db2 is SAP's preferred third-party database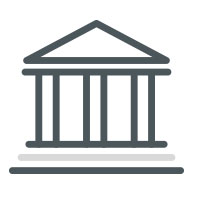 IBM Db2 is SAP's preferred third-party database platform, with over 8000 joint installations worldwide. Both Db2 for z/OS and Db2 for LUW have been specifically optimised for SAP applications, with many new features introduced to improve performance and ease of administration in an SAP environment. IBM works closely with SAP to ensure early support for new database features (for example, Db2 12 for z/OS was certified by SAP as soon as it became generally available in October 2016).
Powerful solution
SAP is one of biggest and most successful global enterprise solutions providers, with its Core Banking solution being ranked as #5 in a recent market analysis with around 10,000 customers worldwide. Combining the power of Db2 and SAP Core Banking has proven to be a powerful solution with many high profile customers worldwide.
Triton Consulting has been working with SAP Core Banking on Db2 since early 2008 and has built up an impressive range of skills and expertise. Working alongside SAP architects, the Triton team have been involved in all aspects of the technical planning and delivery including:
Db2 Technical design
Db2 Architecture – including security & audit
Db2 system build, test and delivery
Db2 Database administration and systems programming
Db2 and SAP application performance monitoring and tuning
Detailed documentation & skills transfer
We understand that implementing a successful large-scale SAP Core Banking project requires expertise and coordination across a wide range of technical disciplines. Triton's hard-won experience with SAP Core Banking can bring unparalleled Db2 expertise, deep Core Banking Db2 application skills and the ability to successfully work with stakeholders; from internal technical teams and high level management through to integration partners.