DevOps for Data
Delivering faster application change – Triton DevOps for Data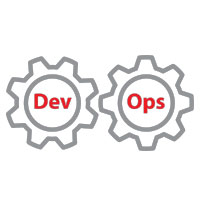 Businesses have always been under pressure to deliver new services, new products, new channels to market as quickly as possible. Keeping ahead of competition, meeting customer's expectations and exploiting new business opportunities has never been more critical to success than it is today.
Most business change results in amendments to the underlying IT applications, but can developers efficiently deliver those changes when they are needed, with a solution that fully meets the business and customer needs? That's the aim of DevOps.
What can adopting DevOps principles achieve?
Shorten IT change and delivery timescales, allowing the business to become more agile and respond quickly to market demands
Deliver a more reliable and robust solution, reducing the risk associated with IT changes
Improve developer productivity, reducing the costs and manpower required to deliver new or changed applications
The DevOps movement has existed for more than 10 years, but there is an increasing awareness that these principles can be successfully applied to application development on IBM mainframe systems in addition to the distributed environments that were the initial focus.
Getting the data element right is key to the success of any new development, and many organisations are realising that it is a vital factor in achieving the overall business benefits promised by DevOps. Triton's DevOps for Data services extend the traditional DevOps project to ensure the data requirements are met. Triton addresses this in three stages:
DevOps Stages
Evaluation of your current application development and operational processes for managing data, objectively comparing against industry best practice and highlighting specific opportunities for improvement.
Plan for implementing DevOps tools, processes and culture change for data management, working interactively with the owners and practitioners of the current services, and with any existing DevOps initiatives.
Implementation services to assist with the delivery of DevOps for Data practices, tools and processes. Work will be conducted in close cooperation with Client's staff, ensuring efficient skills transfer.
---

Triton has pioneered the application of DevOps thinking for data management within both mainframe and distributed environments: we put the data into DevOps
Contact our team of experts for more information
---