Triton Consulting and DBI Software combine Db2 support services and software solutions
Db2 experts partner for success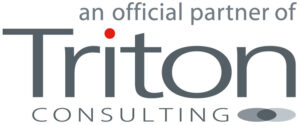 Triton Consulting are partners with Texas based DBI Software. This partnership combines DBI's revolutionary database monitoring tools with Triton's RemoteDBA service to bring a truly powerful Db2 database support solution to the market.
Bringing together the most knowledgeable Db2 experts from both sides of the Atlantic
In the UK Triton Consulting are the leading providers of Db2 expertise and DBI Software are renowned in the US for their Db2 monitoring and reporting solutions.
---
RemoteDBA
Triton's industry leading RemoteDBA service offers the reassurance of stable, secure management for all components of a client's Db2 infrastructure, without the associated staffing and technical costs. Triton's expert team use BrotherHawk from DBI Software to help them proactively manage their customer's Db2 databases.
---
DBI Monitoring & Reporting Solutions
DBI (Database-Brothers, Inc), is an industry leader in distributed database auditing and performance solutions that enable companies to accelerate business accountability and performance with clarity, whilst lowering IT costs.
Contact us to set up an online demo and see how DBI solutions can work for your organisation.