Holiday Extras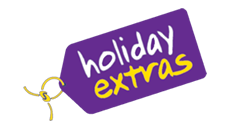 Holiday Extras is the UK leader for online airport parking and hotel reservation. They handle more than 1.5 million bookings each year and as such need a robust IT service to support this level of activity. With bookings being made online, the website and back-end IT infrastructure needs to be available 24/7.
The Challenge
Holiday Extras needed to improve the performance of decision support queries from their database.
Within their existing team Holiday Extras had no expert knowledge of Db2 and so needed support for their existing DBAs and guidance for Db2 best practices.
To enable them to provide the increased customer service levels they desired, Holiday Extras would need to be able to cover DBAs during absences and provide in-depth Db2 training for the team.
The Solution
The first part of the solution which Triton Consulting provided was a comprehensive database health check. This revealed several areas where performance could be improved. These included:
Redesign of Db2 storage structures and caches
Run 24/7 and avoid costly outages
Regular maintenance procedures to prevent data fragmentation
Regular disaster recovery procedures
All these recommendations were implemented on a new server and resulted in significant performance gains.
Consultancy on Demand was chosen as a flexible means to implement the health check recommendations, provide Db2 training, continued Db2 mentoring and guidance. With Consultancy on Demand a block of hours can be purchased in advance which can then be used as and when needed. Holiday Extras have been able to effectively manage their support and training needs by utilising hours as and when they are needed.
In addition to their Consultancy on Demand hours, Holiday Extras decided to take out Remote DBA cover from Triton Consulting. This provides them with full managed services, taking over the day to day maintenance for their systems. This allows them the security of knowing that their database is fully supported at all times so they are able to deliver the best experience for their customers possible.
"The service that we have received from Triton has been fantastic, they are always available at the end of the phone/email to help with any issues that we have. The staff have a superb knowledge of Db2." Elizabeth O'Neil, Holiday Extras
TESTIMONIALS