2018
Database Availability – A CIO View
Data sits at the heart of all organisations and without it everyday functions simply cannot be performed. Reliance on data availability is growing. It is vital to ensure that your organisations' Database Availability and Recovery procedures are robust and able to meet business SLAs.
For a CIO, keeping business critical IT systems available 24/7 is a key concern.  In a recent blog, we took a look at the cost to businesses of database downtime.
There is a huge amount of research available about how much an IT outage can cost an organisation. Estimates range from £70,000 an hour to over £40 million in a year.
Of course, this cost is not only measured in monetary value. The cost of database outages includes:
Lost sales revenue
Lost customers
Reputational damage
Regulatory compliance implications
HR Implications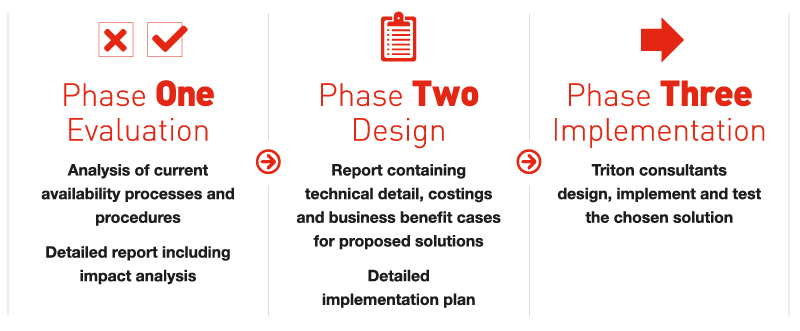 The three phases of the Database Availability project:
The Analysis Phase
The first step in ensuring that your availability plans are robust and ready to meet business SLAs is to take an honest look at where your organisation is now and what potential vulnerabilities you may face. It is vital that CIOs carry out a thorough analysis of current availability processes and procedures. From there a detailed impact analysis should be carried out. This can be a painful process as it can highlight areas which require swift action to bring processes inline with agreed SLAs.
The Design Phase
There are many solutions and services on the market to help maintain database availability. The next challenge is to review the costings and business benefit cases of the proposed services. Designing a solution to fit your organisation can be a complex process and a detailed implementation plan needs to be created.
The Implementation Phase
Now it's time to test and implement the agreed solution. This in itself can present a challenge to organisation who are already struggling with resourcing. Depending on the size of your organisation and the level of work required, implementing a project of this nature can be a significant challenge.
The Triton team can guide you through this three-phase process, ensuring that the most appropriate solution is selected and implemented successfully. Find out more about the Triton Consulting Database Availability for DB2 service and download the Executive Briefing 
An Independent View
Sometimes it is necessary to get an independent, unbiased view of current processes and procedures to ensure that your systems are as stable, secure and efficient as possible. Triton Consulting is well positioned to provide this independent advice as we have many years of hard-won experience working with a range of customers. All of our consultants are true DB2 experts with deep technical knowledge and skills. This is combined with the ability to work with C-level teams to provide real, quantifiable business results from better managing IT.
The Triton Consulting Database Availability for DB2 service is designed to enable CIOs and IT Directors to ensure that their organisations' IT infrastructure can meet growing availability demands and take away the worry of failure.  Find out more
«
Previous
|
Next
»