2019
Rotterdam IDUG EMEA Day #2
By Julian Stuhler
"This could be Rotterdam or anywhere, Liverpool or Rome"
The Beautiful South hit from back in 1996 has been on an almost constant loop in my head for weeks now, and finally arriving in Holland's second biggest city for this year's European IDUG Conference has done nothing to banish it. In one respect, the words from that song are completely correct: regardless of the city, you can always rely on IDUG to deliver a packed agenda with first class education and unrivalled networking opportunities. Yet each conference also takes on a unique personality based on its location, and from the historic docks to the jaw-dropping architecture Rotterdam is bursting with individuality.
Day 2 at IDUG was as hectic as ever. For me it began with an early morning appearance in the panel at the end of Al Martin's "Journey to AI" keynote session. Al is the VP of Data and AI Development at IBM, and took the audience on an entertaining and informative trip through IBM's AI strategy while somehow managing to weave in plenty of references to local Dutch history. The keynote ended with an informal Q&A session with Chiara Baldan of SOGEI, fellow Gold Consultant Christian Molaro and myself sharing our views and experiences on a variety of AI and data-related topics.
A large part of the day was spent dipping in and out of the thread dedicated to Zowe, the new open source software framework aiming to help modernise the way in which users and applications can interact with the mainframe. IBM's Joe Winchester provided an excellent overview of the architecture and capabilities of the Zowe solution, and judging by the number of people packed into the room there is plenty of interest from IDUG's mainframe audience. I suspect we'll all be hearing lot more about Zowe in the future.
Other highlights included a thought-provoking session by Suresh Sane on the future of the DBA in a Cloud and DevOps world, which very much backed my own views that DBAs need to quickly recognise (and adapt) to the changes happening within the industry, or risk becoming obsolete. A long day was rounded off with an excellent presentation by Ute Kleyensteuber of Commerzbank AG and IBM's Michael Dewert, who took us through some valuable lessons and experiences from Commerzbank's DB2 12 for z/OS upgrade. With DB2 11 going out of support in September 2020, there is renewed interest from many of the mainframe customers here to kick off their V12 upgrade projects over the coming months, and presentations such as this one are a fantastic resource to help avoid the bear traps.
My day ended with the traditional Triton team meal, at the excellent and aptly-named Meat Club. The Triton team don't often get a chance to get together, and sharing some excellent food and wine was a great way to unwind and chew over the day's events (pun intended!).
So to summarise, a day packed with thought-provoking and valuable technical content which also allowed me to catch up with old friends and meet some new ones. As The Beautiful South might say, that's pretty close to "A Perfect 10".
---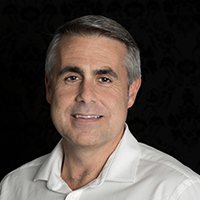 About: Julian Stuhler – Solutions Delivery Director, IBM Gold Consultant, IBM Champion and Former IDUG President
One of Triton's founding Directors, Julian is a highly experienced DB2 consultant with over 30 years relational database experience working with a number of clients within the insurance, telecommunications, banking and manufacturing sectors. In that time he has gained a significant amount of practical knowledge in many aspects of IBM's Analytics portfolio, including experience in application programming, database administration, technical architecture, performance tuning and systems programming.
Julian is an IBM Gold Consultant, an IBM Champion and a frequent lecturer on DB2-related topics at international conferences such as IDUG.
In his rare moments of spare time Julian can be found working on home automation projects. https://en.wikipedia.org/wiki/Home_automation
View Julian's blogs and tech tips. 
«
Previous
|
Next
»