2019
Rotterdam IDUG EMEA Day #4
Thursday is the last day of IDUG EMEA 2019, and as ever I leave the conference sad that it has to end, but full of new knowledge and ideas that I'm excited to investigate for myself and put into practise.
Today I've focussed on presentations from the IBM team.  Access plan troubleshooting with John Hornibrook, demystifying DB2's optimiser with Jens Seifert and the four hour DB2 architecture deep dive with no fewer than four top IBM presenters really helps to give you an idea of how DB2 works under the covers and how to work with the software to really get the most out of the architecture and features available.  It's the kind of technical detail you just don't get anywhere else, and the updates for the latest functionality mean we're right up to date on the new versions.
Throughout the week presentations from users, consultants and the IBM team have really illustrated how the role of the database administrator is evolving from being narrowly focussed on supporting a system to being more of a database engineer, helping to constantly improve and develop the systems as well.  Making use of newer technologies for scripting, autonomics and AI allows us to safely automate more mundane tasks and concentrate on higher-value work – providing a fast, flexible, reliable and of course secure service that delivers more value from the data we store for the business.  The closing keynote by Jonathan Adams, '10 Years Later: The State of DevOps' really helped to bring home how businesses are more and more reliant on their technical teams to innovate and produce new functionality for the customer to stay competitive in their market.
On a personal note, this year was the first time I had attended IDUG as a speaker.  Initial nerves soon passed and it was a pleasure to share some experiences we had from using DB2 on various cloud providers with fellow DB2 enthusiasts.  IDUG are always keen on presentations from users detailing their experiences with DB2, and I certainly hope to be back with the Triton team at IDUG EMEA 2020 in Edinburgh.
---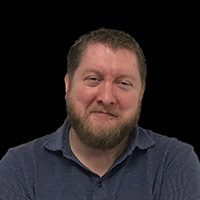 About: James Cockayne – Principal Consultant
Favourite topics – Database security, performance & availability.  And Guinness.
Mostly Guinness.
In over 15 years of experience as a DBA James has worked across government, retail, insurance and banking industries designing, building and maintaining databases that sit behind some of the UKs busiest online systems and the warehouses that support them.
Now working for UK based Triton Consulting, James focuses on extending the use of DevOps and cloud tooling and techniques with DB2 both on mainframe and LUW platforms.
View James' blogs and tech tips. 
«
Previous
|
Next
»