DB2 LUW Technology
The last few years have seen huge developments in DB2 for the midrange platform.
As DB2 experts Triton Consulting are fully up to date with the latest technology and best practice. It is our job to make your job easier!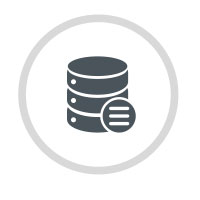 Our DB2 Midrange team provide customers with a range of services including Consultancy on Demand, Database Availability, Application Modernisation, RemoteDBA and specialist services for the latest DB2 LUW technology.
Our close relationship with IBM means that we can provide you with the best possible advice on your critical IBM systems.
DB2 LUW Experts
Julian Stuhler, Head of Solutions Delivery, Mark Gillis, Principal Consultant and Iqbal Goralwalla, Head of Distributed Data Management are IBM Gold Consultants. Iqbal is currently the IDUG European Conference Planning Committee President. Mark Gillis and Damir Wilder are two of Triton Consulting's six IBM Champions. All members of the Triton team also take an active role at the IDUG EMEA conference.
When not working on customer site our consultants are busy working on R&D projects and producing educational material. Take a look at High Availability Technologies for DB2 LUW and DB2 pureScale pages or visit our Resources section for more information.
New to DB2? Find out more.