2021
What every DBA should receive this Christmas
In the words of Charles M. Schulz  "Christmas is doing a little something extra for someone."
So, why not consider doing something extra for your DBAs. With just two weeks until the big day, providing adequate cover for your databases over the holiday period can be a real challenge. With high or continuous availability now a common requirement for today's "on-demand" IT Systems, it can put real pressure on small or overstretched DBA teams.
DBA's are often busy managing production databases, plus all the trimmings that go with that. Christmas is a time when DBAs struggle to balance the holidays with peak workloads and now the re-emergence of the pandemic.
With COVID -19 cases on the rise, you'll want the reassurance that if your DBA falls ill over the peak period, or beyond, your critical databases are left in capable hands whilst your DBA recuperates.
So, what could you give your DBA that they don't already have? A robust contingency plan for when they are not available, someone they can trust and call on as and when they are needed?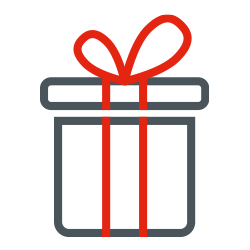 Triton's RemoteDBA service could be the best gift your DBA gets this Christmas. Perfectly formed and neatly wrapped, our RemoteDBA packages are available to suit your DBA and your company's needs. You can choose from Lite, Office, or 24×7 support.
All options include:
Unlimited support calls
Unlimited support hours
Fixed price with no hidden extras guaranteed!
Unrivalled DB2 expertise
Each package has an optional enhanced offering which allows customers to benefit from faster guaranteed response times and coverage for a larger number of databases.
Not ready to make a big commitment? Why not try our Consultancy on Demand service which comes in smaller, bitesize pieces, ideal for training, development work or to provide specific skills where they are absent in the team.
Give your DBA the perfect gift. Contact us to find out more about our flexible IT resourcing.
«
Previous
|
Next
»